Home » Youngevity » Youngevity Liquid Nutrition &raquo 4 pk - Majestic Earth Cheri-Mins 32 oz
---
---
Dr Wallach, Majestic Earth and Youngevity
4 pk - Majestic Earth Cheri-Mins 32 oz
Quantity in Basket: None
Item #: 13204C
Wholesale:$103.95
Call 888 441 4184

Item #: 13204C- REPACKAGED - NEW EASY TO POUR BOTTLE!
4 pk - Majestic Earth Cheri-Mins 32 oz By Dr Wallach
A liquid concentrate containing 19,000 mg. of approximately 77 plant derived colloidal minerals. Great all-natural cherry flavor! 32 oz.
CHERI-MINS™
The colloidal mineral supplement to which all others compare. A liquid concentrate of 19,000 mg of approximately 77 minerals from prehistoric plants.

Dr. Wallach's Majestic Earth Minerals are 100% Plant Derived, liquid, organic, colloidal minerals. They contain 19,000 mg of essential minerals per quart. Dr. Wallach's Majestic Earth Minerals are unadulterated minerals, straight from the plant with nothing added to them like sugar or flavoring or chemical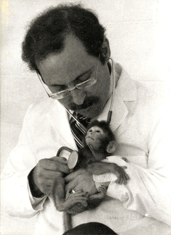 preservatives and nothing subtracted. They are filtered and re-filtered, contaminant free and meet or exceed industry standards for purity and consistency.

Of the 90 nutrients essential to human health, the minerals (as opposed to the vitamins, amino acids and fatty acids) comprise 60 out of 90.
Plants can manufacture vitamins, amino acids, lipids, carbohydrates, fatty acids, fiber, etc., but they cannot manufacture minerals. They must get the minerals they need and we need from the soil they grow in. Our diets are impoverished and our health put at risk due to the impoverishment of our range and crop soils. In today's world of low nutrient content foods, processed food and high carbohydrate diets it is essential that we supplement with a high quality, liquid, organic, colloidal mineral drink and Majestic Earth Plant Derived Colloidal Minerals are the best money can buy!
Each quart of Majestic Earth® Cheri-Mins™ contains the same fantastic full-strength benefits as the original with a great-tasting cherry flavor. Plus, it has only 33 calories per ounce. If you have kids who demand great tasting supplements, they will certainly enjoy taking Majestic Earth® Cheri-Mins™.
• Highly absorbable liquid • Great taste • Highest quality
---
Supplement Facts
Basket Contents
Subtotal: $0.00 - Items in Cart: 0

Related Item(s)
---